Important Update
Due to ongoing uncertainties, we will not be hosting a full-scale in-person convention this September. Instead, on September 25, 2021 we invite you to join us for FallCon34 as a one-day online convention. We are excited about this new temporary format and look forward to welcoming you!
Back in March, when we would normally book our venue, equipment and volunteers, there were too many unknowns for us to plan a September event. Even though things are more stable as we move into summer, there are still many uncertainties about large indoor events in the Fall and we want FallCon to be a safe, enjoyable space for all!
Please follow our Facebook page and Instagram for emerging details about FallCon34.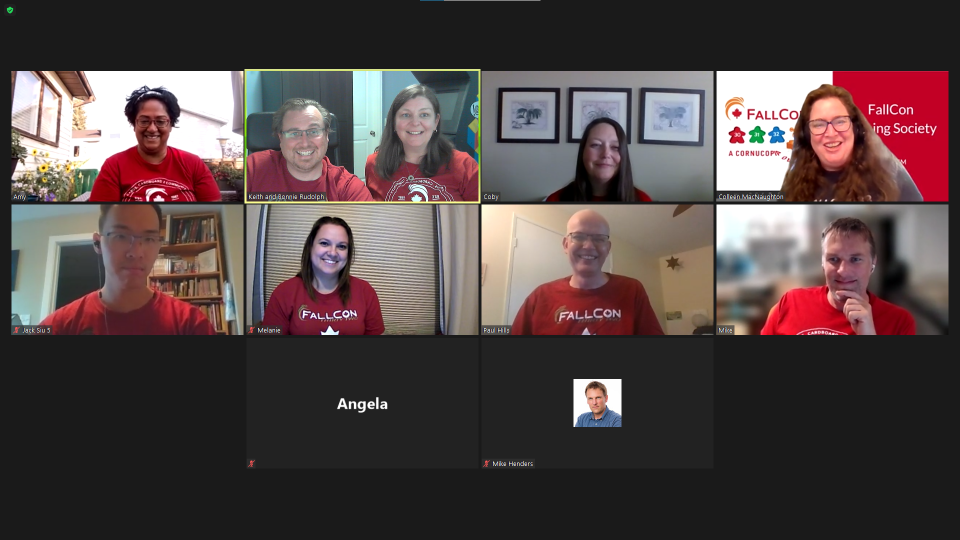 About FallCon
FallCon is ordinarily an annual three day Board Game and Miniature Convention in Calgary, Alberta, Canada. We are pivoting to an online format for September 2021. FallCon is a non-profit organization, run entirely by volunteers, united in their passion for tabletop gaming & miniatures.
We invite you to join us in September 2022 for a return to an in-person convention. Each year we welcome hundreds of attendees to an event featuring a library of over 1000 games, a roster of more than 100 scheduled games, events, panels & tournaments, a live auction of 300 games and a flea market with more than 20 tables.
FallCon is a weekend of learning games and playing favourites alongside family, friends and fellow enthusiasts. New gamers are welcome! Our FallCon Game Hosts are on hand to help select and teach games from our library, and also to host and teach games from scheduled signups. We also help match players with tables seeking more players. Take home favorites purchased from our vendors, the live auction or the flea market. You'll also find our volunteers teaching games throughout the year at scheduled meetups and other local conventions.